PARK NOW for as low as $15.95 per day
Get 10% OFF Airport Parking at Hilton LAX when you book online and use coupon code EndlessSummer
Hilton LAX
Airport Parking
Daily Rates
Simplify your travel and park with the most trusted name at LAX. Our shuttles run 24-hours a day and deliver you right to your terminal. Spots will fill up quickly so avoid the scramble and book your space today!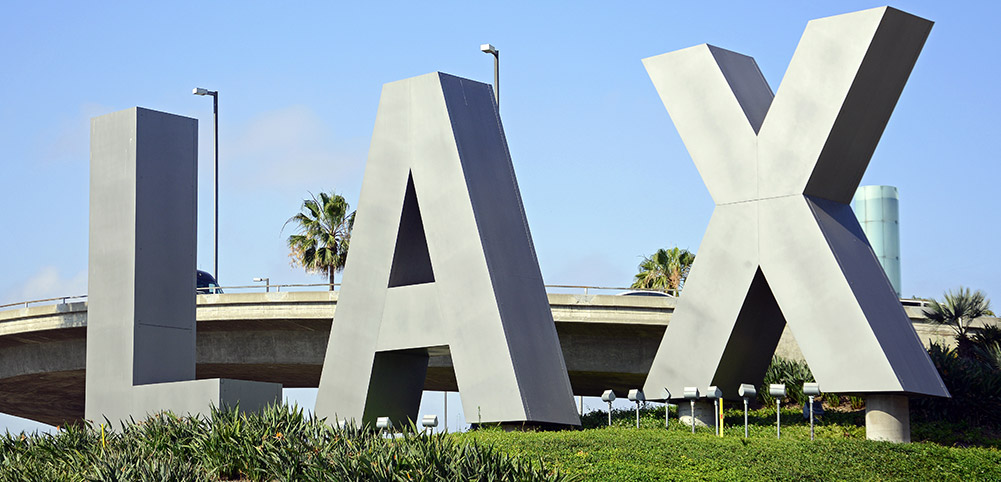 Nothing beats the ease and convenience of Hilton Los Angeles Airport Parking.
Complimentary shuttle to & from airport
Covered, secured parking
Valet services available

Hotel Reservations
Book your room at the Hilton Los Angeles Airport. Located just a quarter mile from LAX and ideally situated for business travelers.

Park, Stay, & Go
Have an early flight?
Why not stay the night before with Hilton's exclusive Park and Fly specials.

Shuttles run 24 hours a day departing every 20-25 minutes from the hotel. This allows you a bit more freedom and flexibility when deciding what time to leave your hotel. This means less time scrambling to pack, and more time enjoying your stay at one of the area's best hotels.
Hilton LAX Covered Airport Parking
When it comes to making parking arrangements before their flight, discerning travelers choose to leave their cars in the caring hands of the Hilton LAX parking garage. In addition to our competitive rates and top-of-the-line service, our parking center has a number of amenities to make your travel experience a pleasure.
Air travel can be a real hassle, even when you're about to embark on a relaxing vacation. Whether you opt for self-parking or valet, we make it easy to leave your car in a secure location and get you to the airport quickly and conveniently. Don't stress over your travel arrangements, and don't spend one additional second of your vacation or business trip worrying about your vehicle. Our parking garage is as safe as your garage at home. Reserve your parking today!

24 hour Bistro proudly brews Starbucks coffee and offers quick meal options for dine in or to go.

The hotel lobby is open 24 hours a day with WiFi access and a friendly staff ready to assist you.

Covered and secure parking.
As secure as your garage at home.
We are at your service for a variety of requests, including:
Meals to go from some of the area's best restaurants
Meeting space and events
Private VIP transportation
Local area attractions and services
We can even provide room accommodations the night before or after your trip
Important Matters of Note
Please be at the hotel 30 minutes before you would like to arrive at the airport, in order to ensure you make your flight. Missed flights can be a real hassle, especially if you are trying to make a connector! Should you have any questions, please contact us at (310) 410-6036 or click here Contact Us.
Garage Restrictions: Our self-parking height clearance is 5.11 ft., and any vehicles beyond that height (up to 6.2 ft.) must valet park. Our parking structure cannot accommodate oversized vehicles. If your vehicle is larger than 18.6 ft. long, 6.75 ft. wide, and 6.2 ft. high, it will not fit into our spaces. For reference, these dimensions are similar to a Chevrolet Suburban. Dual wheel trucks are beyond the size limit.
LAX Airport Parking at Hilton Los Angeles Airport
5711 West Century Boulevard
Los Angeles, CA 90045
Get Directions